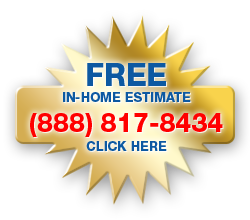 What Happened to Regency Windows?
On February 9, 2012, senior officials of Regency Windows Corp officially announced they had closed their doors for good. The attorney for the former Regency President released a statement saying, "Regency Windows Corporation regrets to report that it has ceased business, and its assets are under the control of its secured lender, Roynat Business Capital, Inc. of Charlotte, NC." The attorney also stated that the company had been trying to work out a deal with the bank over a matured loan for the 2 months prior. Since no agreement could be reached, the bank took control of Regency's assets. According to the attorney, complaints and concerns about purchases from Regency Windows are to be sent to the Consumer Protection Section of the Ohio Attorney General's Office.
News Story Links
http://www.newsnet5.com/dpp/news/local_news/oh_summit/bank-seizes-regency-windows-assets-company-closes-its-doors
http://www.cleveland.com/business/index.ssf/2012/02/regency_window_is_closed.html
Where do Regency Customers Stand Now?
Over the last few months, a group of local business leaders, led by the owners of Window Nation, have formed a team to help existing Regency Window customers understand their options. This team has established a website to help guide all existing Regency Windows customers to the answers they have been looking for since the business closed.
"We want people to know that just because Regency Windows closed their doors, that doesn't necessarily mean existing customers have no warranty. We have established this website to educate Regency buyers on what can be done in the event a service issue exists or occurs in the future. We want them to understand they may have options," says Harley Magden, Co-owner of Window Nation. "As long as the manufacturer who produced the windows is still in business, homeowners may still have a valid product warranty."
These pages have been created to assist with questions and concerns from those who have Regency Windows installed, and to direct those interested in obtaining more matching products to the right place.