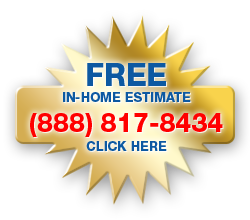 Energy Efficiency
Saving Energy Starts at Home-Your Home
Your windows and doors affect up to 25% of your home energy bill. With recent advances in glass and frame technology, as well as in the materials and processes used for installation, replacement windows will help you go green and save green.

More Energy Efficiency-More Windows
Cleveland's choice for replacement windows carries a wide selection of EnergyStar products with U-factor ratings as low as .15 and Solar Heat Gain Coefficient (SHGC) ratings that do not exceed 0.50.

Windows with a low U-factor rating have better insulating properties. This is critical for cold winter climates such as we have in Cleveland.

Windows with a low SHGC rating deflect more of the sun's heat from your home, another important benefit during our hot summer months.

Certified for Savings
Most of our vinyl windows have been specifically design for the harsh Cleveland climate changes and have been made locally by one of the top 100 window manufacturers in the country. Purchasing windows that are made locally will help to reduce lead times, eliminates costly shipping expenses and helps to keep your hard earned money right here in Cleveland!

We can help you save on your windows and your home energy bills. We have in-depth knowledge of the energy efficient properties of our windows. For more information on our energy efficient options for replacement windows in Cleveland, siding and doors, contact us today!